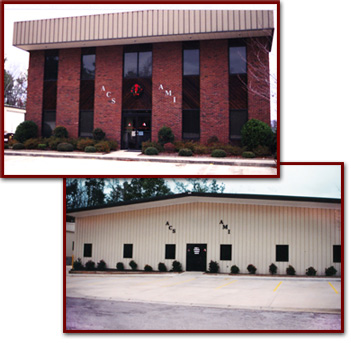 Advance Cutting Systems bases our service and parts department out of our home office in Pelham, Alabama.
Over the years, ACS has expanded from rented office space into the company owned current location that consists of an office and support building, and a 7,000 sq. ft. Demo and Training Center.
ACS maintains a staff of factory trained service technicians to install and train our customers on the cutting machines, coil lines and retrofits they purchase from us. We also staff a service support line from the Pelham office.
Many commonly used parts are stocked in Pelham along with an inventory of several CNC Controls that are available for rent in the event a customers control must be sent off for repair.
Onsite service calls and installations can be arranged with our Operation Manager, Kevin Doss at 1-800-752-1056 extension 5116.
112 Hilltop Business Center Dr, Pelham, AL 35124